Do you know about exercises for lower abs? How can you reduce your lowers abs? Nowadays, obesity has become one of the major problems for not only women but men also. Though women are commonly vulnerable to it, men also suffer from the problem of obesity a lot these days. Moreover, acquiring belly fat is also a common phenomenon for men, especially after the age of 35 years. The ugly tummy is undoubtedly a drawback to anyone's personality. Moreover, as a man, you will lose credibility to attract the opposite sex. Forget enjoying tight dresses. Even in regular dresses, you would look funny. It can lead to significant psychological problems as such men often suffer from a lack of confidence or self-esteem.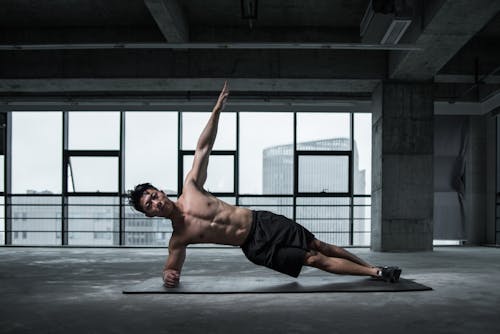 So, what is the way to surpass such an embarrassing situation? There are plenty of exercises for lower abs, and they are highly effective for endowing a flat and muscular belly to men. For fast results, associated diets should be maintained religiously. You should perform the exercises. The skipping schedule will not only make the process slower but can also impact your body negatively. So, you need to get ready for maintaining a tight schedule and start practicing the following exercises for lower abs:
Bicycle Crunches: For the starters, bicycle crunches are considered as the best workouts to be performed. First of all, this is a natural form of exercise for achieving lower abs muscles. Just rest on the floor – keep your eyes towards the ceiling. Bend either of your legs and slowly try to move your head closer to the knees, keeping the arms behind your head. Perform this continuously by bending right and left leg periodically. Do this form of exercise as much as you can. Initially, you will lose your breath soon, but gradually you will be able to perform it for long.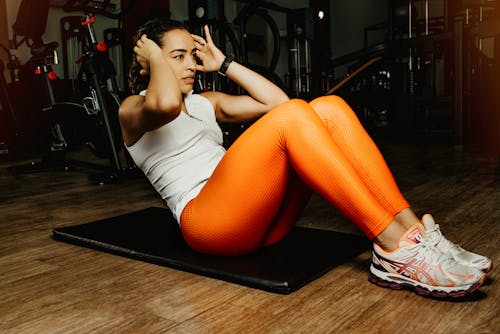 Twist and Crunch: This is another regular yet highly effective exercise for the lower abs. You need to lie down on the floor, bend one leg and then twist your hip. Keep this posture and try to lift your head towards your belly area slowly, keeping your hands behind the head. This exercise is quite similar to the bicycle crunch, with a higher level of difficulty. Practice this exercise regularly.
Decline Sit-ups: It is just like regular sit-ups, with declined raise of the legs. This workout is a good exercise for the lower belly abs. Additionally, it provides strength to your legs also.
Side Crunch on Balls: This is just the same as typical crunch, but in this case, a ball will be there over your abdomen. You have to move your head to and fro sideways. For fast belly fat burning and lower abs muscle façade, this is one of the best exercises. Though performing this exercise could be a bit difficult for the starters.
Before practicing the best exercises for lower abs, you should always remember to go for a gentle warm-up session to wipe out the chances of having muscle cramps. Regular exercise is essential for getting perfect abs. Along with exercises, you need to consult a dietician for the p-proper diet schedule.